Card Game Info
All Your Favorite Card Games
Spending quality time with children is so special with all of the technology devices that can distract them. It also helps to build learning skills along with teamwork and how to deal with winning...and occasionally even losing. One of the best ways to get that...
If you're looking for a fast-paced card game for two players, then Cribbage is the game for you. A Cribbage game requires quick thinking, foresight, and basic arithmetic.What is Cribbage?A regular Cribbage game is a two-handed or player game, though it is expandable...
Card games have been played all over the world for as long as human beings can remember. Most of them are unknown in their origins, however, that does not deter us from playing them at any given moment and for any given reason. With so many games like kings in the...
Card games are a great way to spend time with family and friends. They're even better when you get to team up. The whist card game is played by two teams of two players each with the goal of winning hands based on the value of the cards you're dealt. Its basic rules...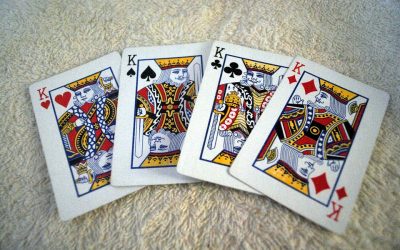 Kings Corner, commonly referred to as Kings in the Corner, is a card game popular in North America. However, it is rarely featured in books about North American card games. So how do you play Kings Corner? How do you win? What are some strategies you can...
Card games are all about cunning and skill, but the game of "Bullshit" adds lying and deception. Your aim in this game is to get rid of your cards before any other player does. This is done in a respectable manner, but the prime thing is that your cards are face down,...
The Hand and Foot card game is one of the card games that are a variation of Canasta. It originated in North America and is played with a hand and a foot pile, hence the name, vs. just a hand pile as with traditional Canasta. The game uses between four and seven full...