Card Game Info
All Your Favorite Card Games
Truco is a popular card game that owes its most origins to the straightforward card game of 'Truc.' It's widely played in South American countries such as Valencia, Spain, Argentina, and Brazil. What is Truco? It's a trick-taking card game. Its unique selling point is...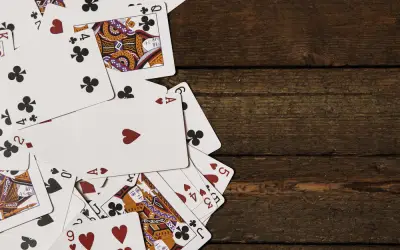 If you're feeling stressed out, or bored, sure, you could check your email - again, or read through your social media feed - again. But for those long summer afternoons, or those winter days when the weather is just too much, or for taking a break from solving that...
Card games have been popular throughout the generations, and Escoba is one such game to have gained tremendous grounds especially in Latin America. With origins deeply rooted in the Italian variation called Scopa da Quindici, this card game has become a very important...
The Euchre card game is a four-player card game that has been around for centuries. First introduced to the United States by German settlers in Pennsylvania, it has gained popularity throughout the country and beyond.Euchre Card GameA Euchre card game is played by...
Card games, such as Crazy Eights, are portable and accessible to people of all ages. Playing cards can help both adults and children improve their fine and gross motor skills. Specifically, shuffling and dealing can help quicken reflexes. Card games provide a chance...
Slapjack is a children's card game that has unique elements within its game style. Like many other card games, Slapjack is played with a standard 52-card deck. However, there is a physical element to the game that makes it exciting for all players and makes the game...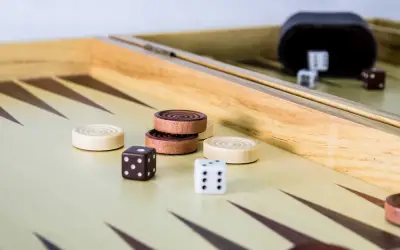 The Backgammon game is a very popular member of the 'tables' family and is played with much enthusiasm all over the world. Its roots can be dated back 5000 years to the civilization of Mesopotamia. Backgammon is a comprehensive game that involves both strategies as...